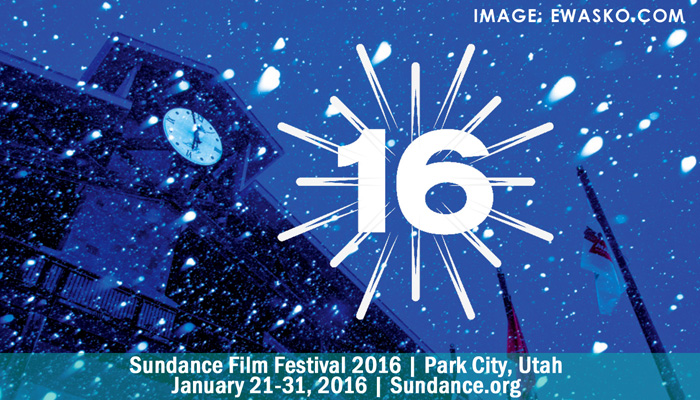 Welcome to another year where I will be viewing all the excitement of the
Sundance Film Festival
from afar. What happens in Park City between Jan. 21 and 31 is sure to define
the sensational
in independent film for the immediate future. It's been awhile since I attended, but I'm confident it's still a whirlwind of snow, screenings, parties, great meals, skiing, and distribution deals. Now, thanks to
Nate von Zumwalt of the Sundance Institute
, the Festival news stream is at our fingertips.
. Word from the
@SundanceFest
team is, the official hashtag is #Sundance (but #Sundance2016 is worth a look, too). Be sure to visit Nate's original story for tips like the Twitter account for the Festival's 24/7 news feed.
. Also on Twitter, each day from Jan. 21 to Jan. 28, a different filmmaker will take over the @SundanceFest account to share their experiences and answer questions.
. To maximize Sundance 2016 to suit your own interests, be sure to grab the Mobile App here:
http://sundance.org/mobile
Finally, other than letting you know that all the Festival's social media channels are also clearly listed in Nate's story, I'll mention
Live@Sundance
. Essentially, it means we all can tune-in daily for live content from the Festival, with access to the intimate conversations at Cinema Café, two heavy-hitting Power of Story panels, and myriad other official events. These events will be streamed at
http://Sundance.org/festival
and
http://youtube.com/sff
.
Featured Image: In collaboration with
The Darnell Works Agency
, imagemaker Tommy Ewasko is very proud to contribute his original photograph to promote the 2016 Sundance Film Festival.