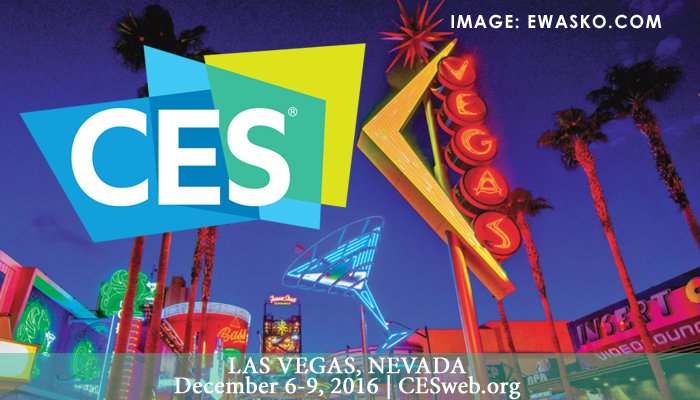 Owned and produced by Consumer Electronics Association (CEA), the
2016 International CES
will kick-off soon in Las Vegas, where it will run from Jan. 6 through Jan. 9. Well established as the essential annual gathering for all who thrive on the business of consumer technologies, CES has served as the proving ground for innovators and their breakthroughs for more than 40 years. It's truly a global stage, where the marketers behind next-generation innovations make great efforts to create splashes of epic proportions. With CEA standing as the technology trade association representing the $200+ billion U.S. consumer electronics industry, the media blitz we'll witness provides amazing insights... proving that this largest hands-on event of its kind is extremely important in identifying and addressing this far-reaching industry's key issues.
For access to more CES 2016 insider intelligence, keep your eyes on these pundits in the hours ahead.
. Advertising Age
. Adweek
. Rohit Bhargava
. CES TV Official Videos
. CNET's full coverage of CES 2016
. Engadget
. The Next Web
. Shelly Palmer
. Michael and Maxine Terpin's 2016 CES Party List
. Wired
In collaboration with The Darnell Works Agency, imagemaker
Tommy Ewasko
is very proud to contribute his original "Deano's Martini" photograph to promote CES 2016.